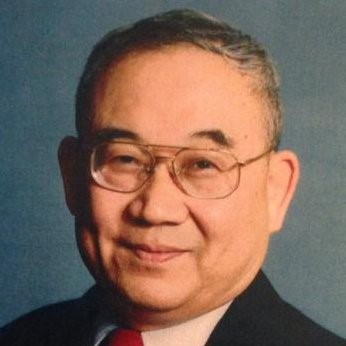 Dr. Shung-Chang Jong is a Fellow of the American Academy of Microbiology and the Washington Academy of Sciences. As an experienced biological resource manager employed in ATCC for more than 40 years, Dr. Jong is currently a Consultant for Global Affairs at ATCC. He is a former Director of ATCC Microbiology Division, Director of the Yeast Genetic Stock Center, and Director of Mycology, Botany and Protistology Programs. He received a B.S. degree in plant pathology from the National Taiwan University in 1960 and a M.S. degree in biological sciences from Western Illinois University in 1966. Upon completion of his Ph.D. in mycology and plant pathology at Washington State University in 1969, he joined the ATCC staff.

Dr. Jong's research interests include biotechnological applications and cryopreservation of microbial and cell cultures; mushroom biotechnology; biotechnological patent laws; intellectual capital and asset management; fungal molecular systematics; dietary supplements, and fungal cell wall glycans. He is the author or co-author of more than 250 publications and has lectured extensively in North America and worldwide on the intellectual asset management of biological resources, on the medicinal aspects of mushrooms and on mushroom cultivation. He has been awarded numerous research grants and contracts from the U.S. National Science Foundation(NSF), National Institutes of Health(NIH), Food and Drug Administration(FDA), as well as Brown -Hazen Grants from Research Corporation in New York. He was honored by the American Society for Microbiology and U.S. Federation for Culture Collections in 1997 with the J. Roger Porter Award. In China, Dr. Jong was recognized by the Ministry of Agriculture with Agricultural Award for International Science and Technology Cooperation in 1988; by the City of Shanghai with White Magnolia Honor-Medal Award for Shanghai's Construction and Cooperation in 1996; and by the State Bureau of Foreign Experts with Friendship Award for China's Construction and Cooperation in 1997.
Dr. Jong is an Affiliate Professor at George Washington University, George Mason University, Wuhan University, Shanghai Teachers University, and Yunnan University, and an Honorary Director of the Shanghai Association of International Exchange of Personnel in China. He has served as a Technical Advisor to the YAMAZAKI Baking Co., KIRIN Brewery Co., and KIKKOMAN Soy Sauce Co. in Tokyo; the L.F. Lambert Mushroom Spawn Co., the Biotech Research Laboratories, Inc., and the Ameri-BioChem Inc. in the U.S.; MycoBiotech Inc. in Singapore; the Food Industry Research and Development Institute, the Development Center for Biotechnology, the National Laboratories of Foods and Drugs of the Department of Health, and the Taiwan Agricultural Research Institute in Taiwan; the Chinese Academy of Sciences, the Chinese Academy of Agricultural Sciences, the Shanghai Academy of Agricultural Sciences, the Shanghai Institute of Pharmaceutical Industry and the Wuxi Science Park of Universities in China; and various biotechnology-related establishments under USAID, UNDP and UNIDO technology transfer programs.

Dr. Jong also served on the Executive Committee of the International Mycological Association (1983-1992), the Executive Board of the U.S. Federation for Culture Collection (USFCC), and Executive Board of the World Federation for Culture Collections (WFCC), the WFCC Committee to Safeguard Endangered Collections (member, 1982-1992; chairman, 1988-1992), the International Commission on the Taxonomy of the International Union of Microbiological Societies, and the Advisory Board of the International Culture Collection of VA Mycorrhizal Fungi , the Sub-Chamber of Edible Fungi of China Chamber of Commerce for Import & Export of Foodstuffs Native Products & Natural By-products, and the TAIWAN Edible/Medicinal Fungi Biotech Association & TAIWAN Federation of Niu-Chang Mushroom Industry.